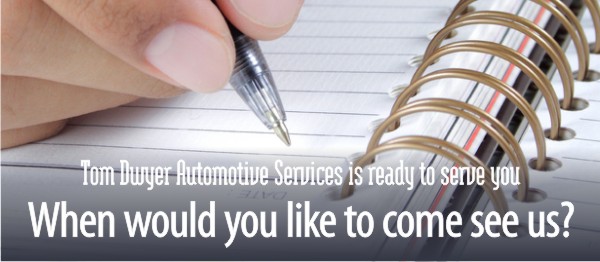 Before we can confirm your service appointment or shuttle ride we'll need to make sure there's an opening, but this form will take you right to the head of the line.
We are usually booked up one or two days in advance, so please try to schedule a week ahead for routine maintenance if possible.  For your safety and convenience we also recommend that you schedule service well in advance of any large trips you have planned.
If you would like to use our Courtesy Shuttle service, please call us to schedule your ride.  The form below will get you in for an appointment, but scheduling the shuttle requires coordination of your destination with the shuttle availability.  This is difficult with back-and-forth emailing, but quick and simple on the phone.
If you have a breakdown or other emergency you can bring the vehicle in immediately.  Please expect, though, that it might take a little longer to complete a repair that was as much a surprise to you as it was to us.
We also have a night drop box located to the right of the office door.  Just fill out the envelope, drop in your keys, and drop the whole shebang into the slot.  We'll call you first thing in the morning to discuss your vehicle.
If you need a tow after hours, we recommend:  Olson Brothers Towing, (503) 659-5141