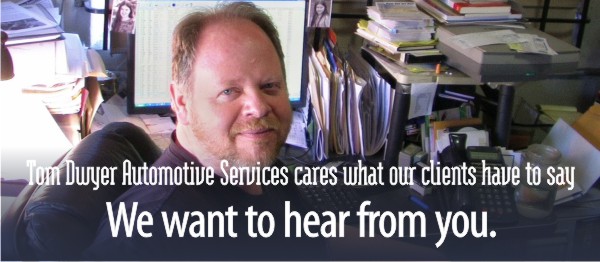 If you have a question or comment for us, automotive or otherwise, just fill out the form below.   The form fields allow us to be as detailed and thorough as possible in our answers. The more completely you fill out the fields, the better our answers can be.
In the "Options" field, we're looking for optional equipment on your vehicle like A/C, power steering, cruise control, 2WD, 4WD. AWD, SRS (air bags), intermittent wipers, rear wiper, or ABS brakes. All relevant information that makes sense and may be needed to formulate a more accurate response. When you're describing the problem, please tell us about any specific conditions when the problem occurs. Are there any warning lights on? Does the noise / problem / symptom happen when it is cold, wet or hot out? Right away cold engine? After an hour on the freeway?  Up or downhill? Turning? While cruising, accelerating, or braking, etc?  For more complicated questions, we may need to call you for additional details.  If you don't provide a phone number, we'll do our best to respond by e-mail, but writing may not give you as complete an answer as a phone call. Don't be afraid to call us if you need help.
We read and respond to every email received,  because what you have to say matters to us, and service is not just a word in our name.  It may take 24 hours or more over a weekend or holiday to get back to you, but we promise not to leave you hanging.  We look forward to hearing from you!